A Kent, Washington contractor is facing more than $400,000 in fines for safety violations that led to the death of a construction worker last year in Renton.
Surjit Gill, 36, was killed when the dirt walls of the trench he was working in collapsed and buried him.
The Washington Department of Labor & Industries cited AAA Contractors Inc. for three willful and one serious violation in connection with the incident. The company was also cited for several general violations. The fines total $437,581.00.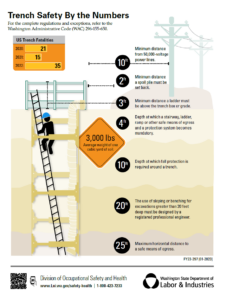 L&I inspectors determined Gill had been working in a trench
…
Read More
Read More