Bridgerton is the Netflix original we never knew we needed. We loved the romance and the outfits, as well as the luxurious, colorful homes that the characters lounged, gossiped and partied in. The key to incorporating that look into your own space is finding a color palette or a motif that fits your style, and if you're wanting to live in your own Regency-era paradise, look no further. From garlands and embroidered pillows to Grecian-style vases and statement mirrors, consider this your one-stop destination for Regencycore design tips.
---
A Hydrangea Garland ($53)
This hydrangea garland will bring life and color to your home on the coldest of winter mornings.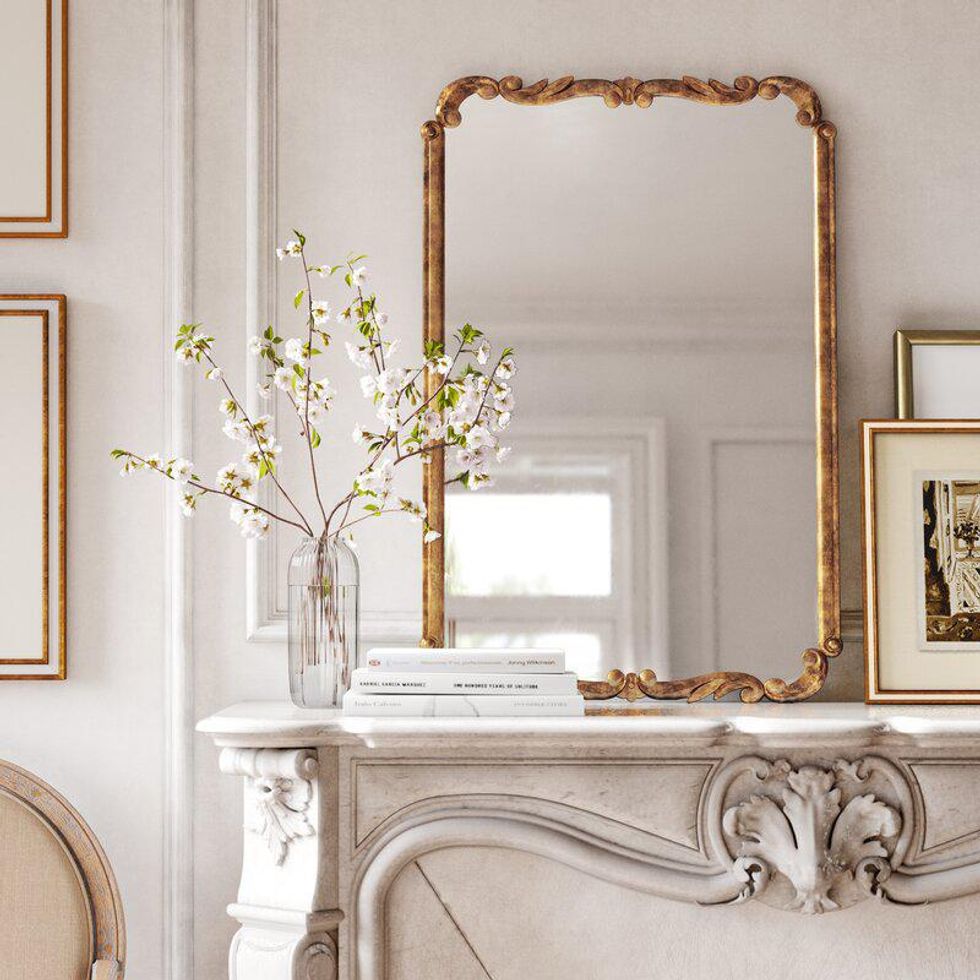 A Modern & Contemporary Gold Mirror ($260)
We might not need a golden gilded mirror, but it sure makes applying lipstick a lot more fun. Plus it hangs horizontally or vertically for whichever best suits your needs.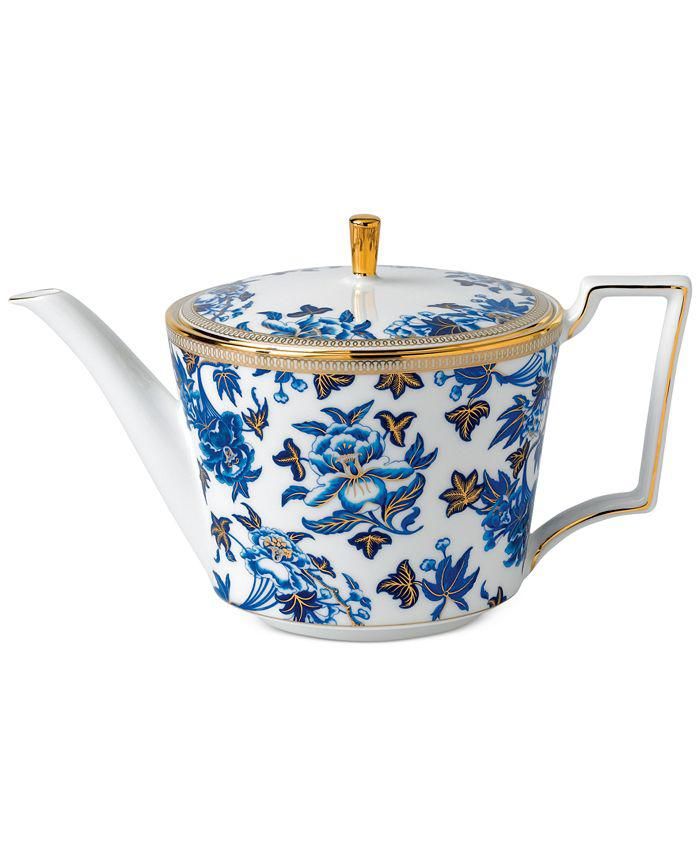 Wedgwood Hibiscus Teapot ($255)
Take your afternoon tea just like the Bridgerton's do with this blue and white teapot with gold accents. Bonus points if your tea party has cake.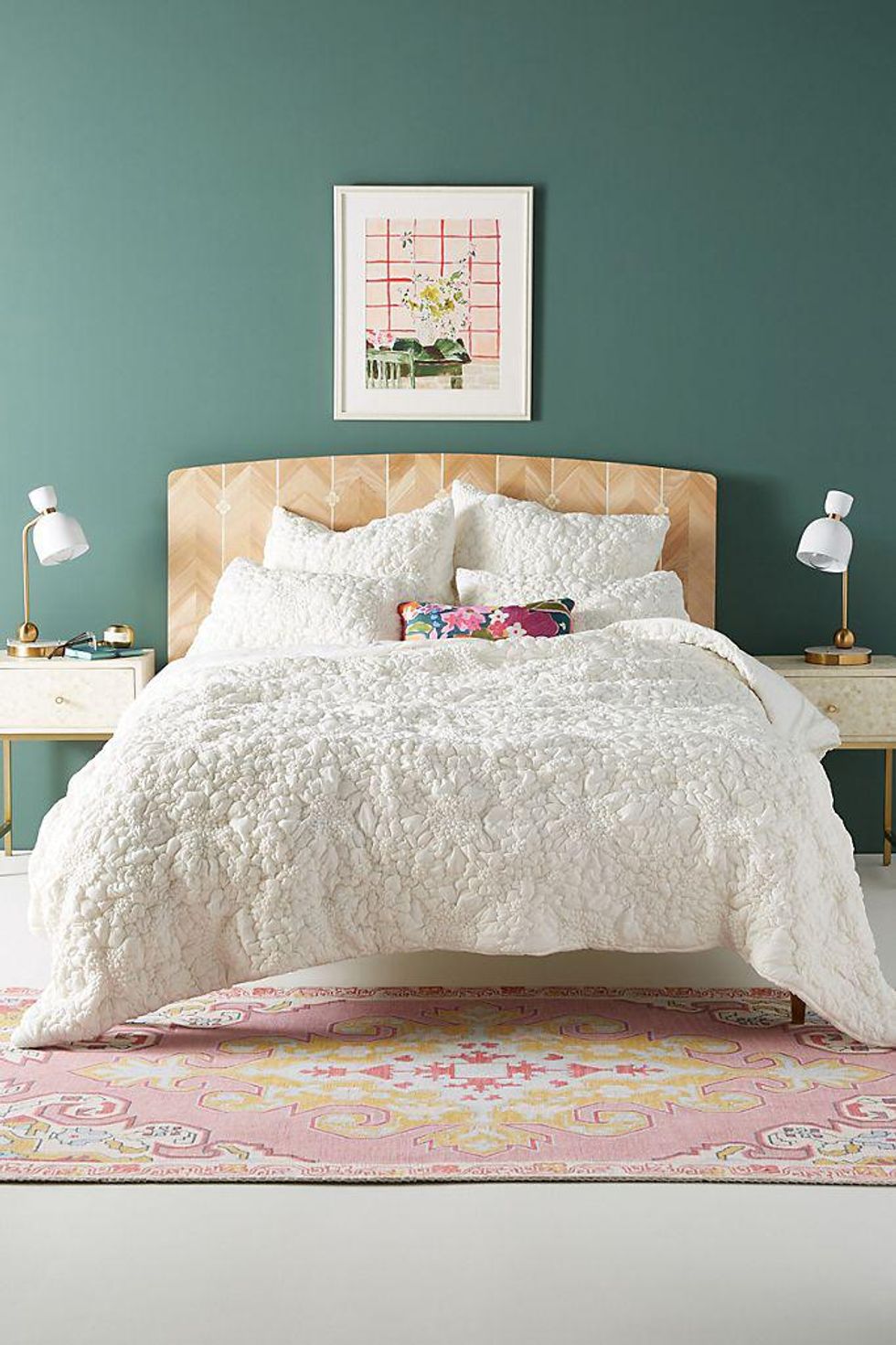 Textured Piazza Quilt ($258+)This floral motif quilt will help you get your beauty sleep and add detail to your room at the same time.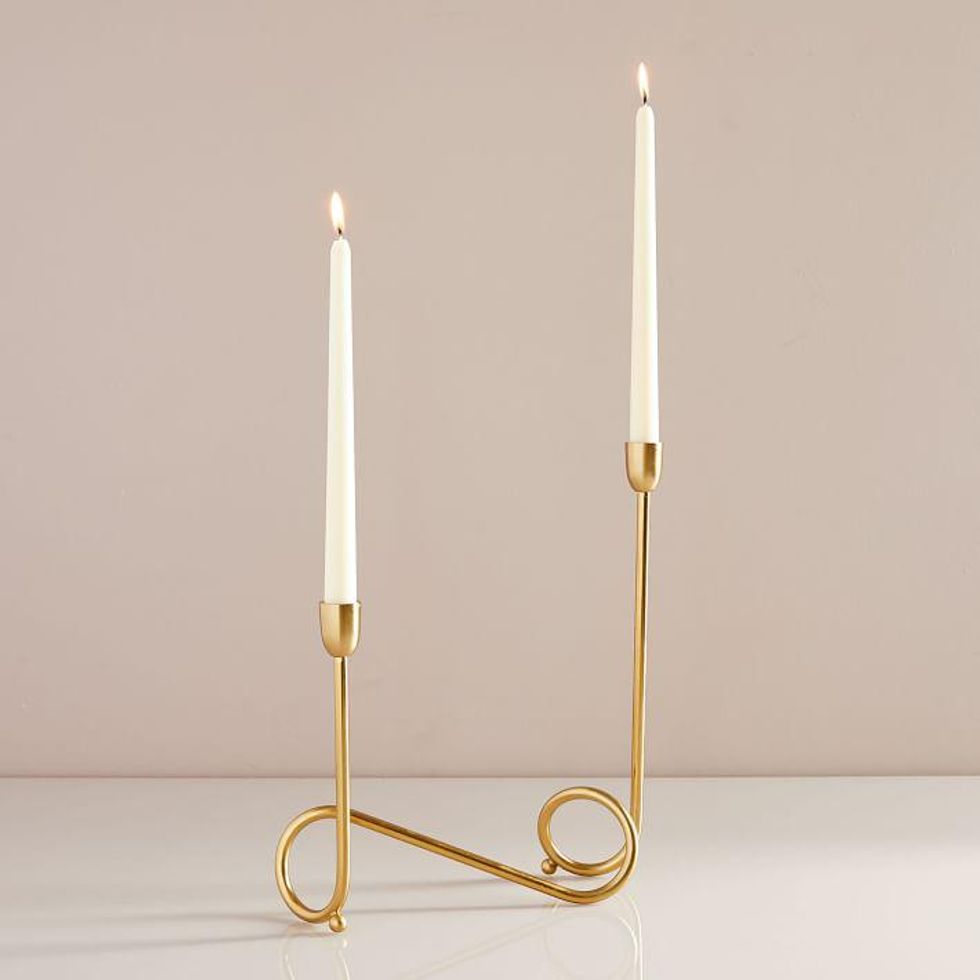 Metal Loop Candelabra ($45+)
Just add two taper candles to complete this whimsical brass centerpiece and elevate any space. Plus its size means it's a great pick for smaller spaces.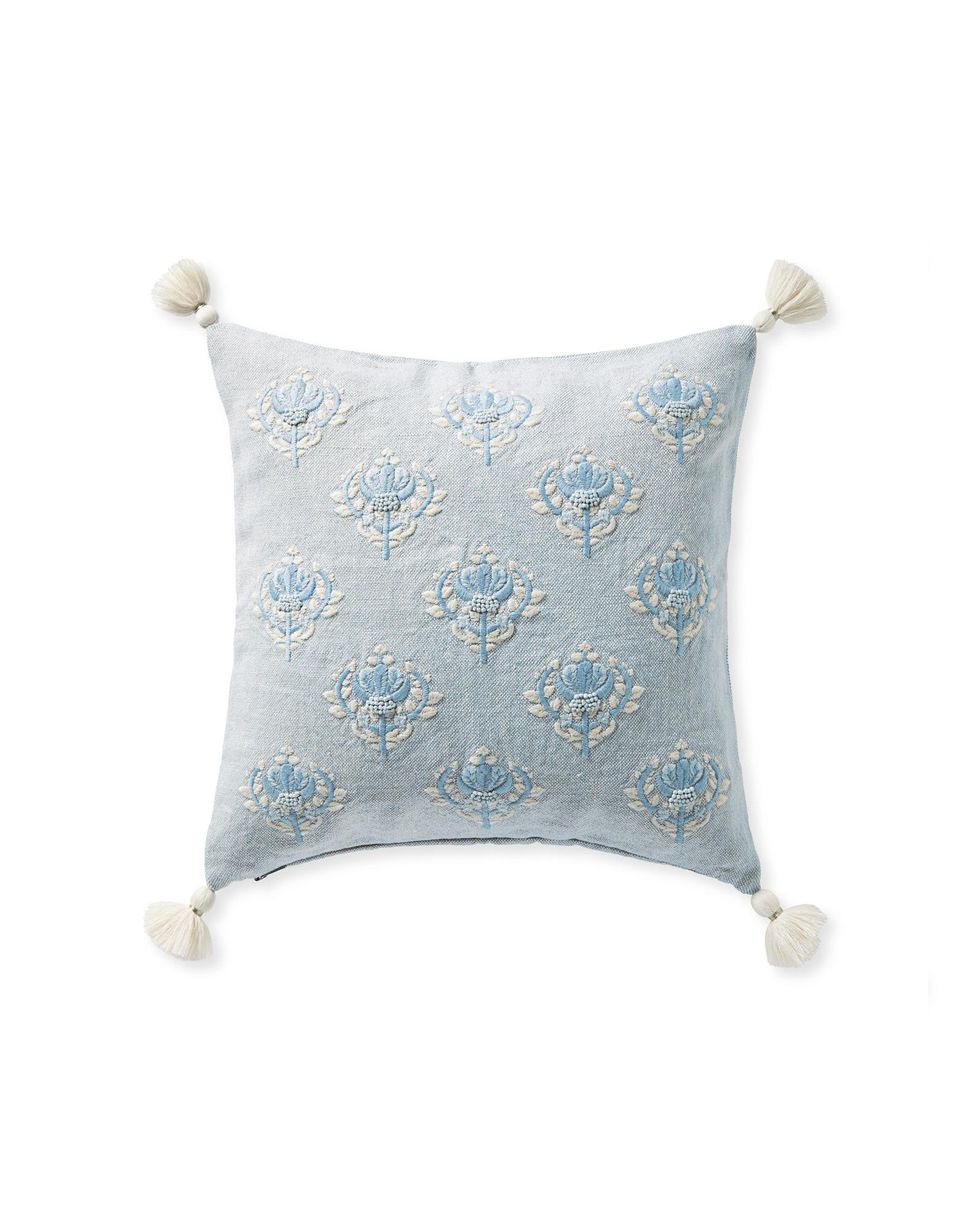 Kemp Pillow Cover ($198)
Add a variety of texture to your sofa with this beaded and tassel pillow cover. Don't worry, since it's all variations of one color, your room won't be overwhelmed.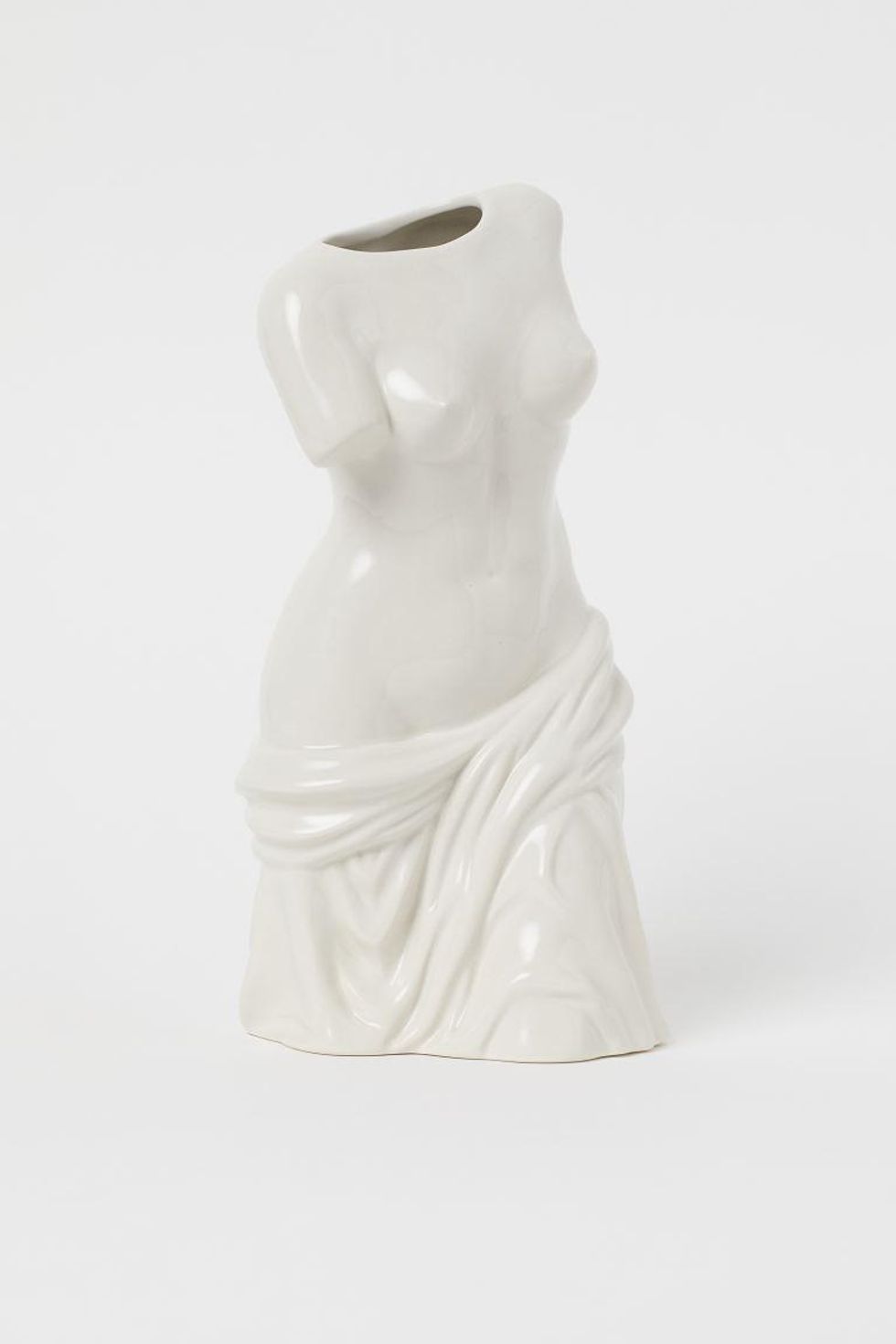 Ceramic Vase ($30)
Not only does this vase bring Grecian sophistication to your home, but it also means you can display your favorite flowers in style.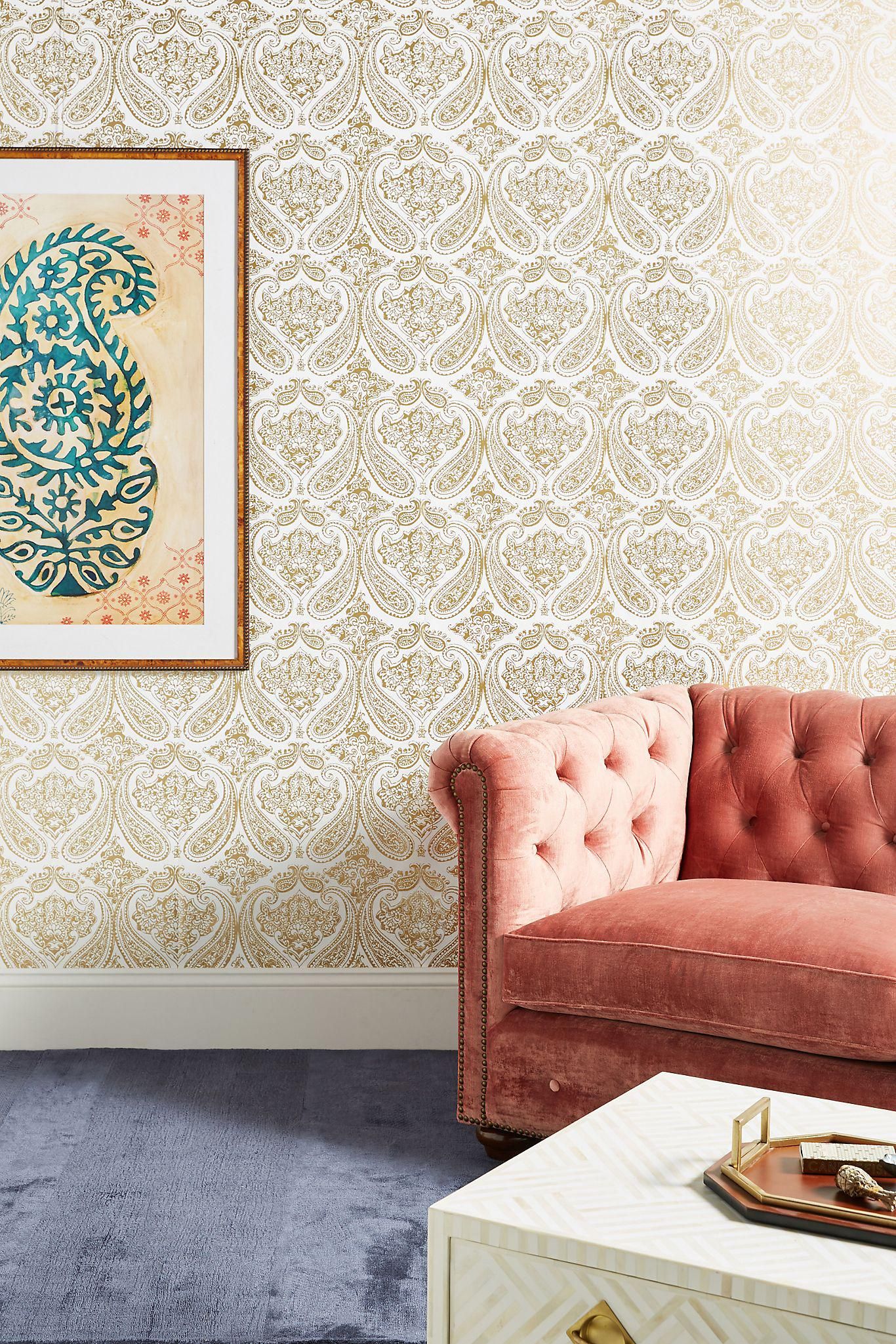 Moira Wallpaper ($148)
This wallpaper will add class and sophistication to your living room, and it's made in York Wallcoverings' 1895 location!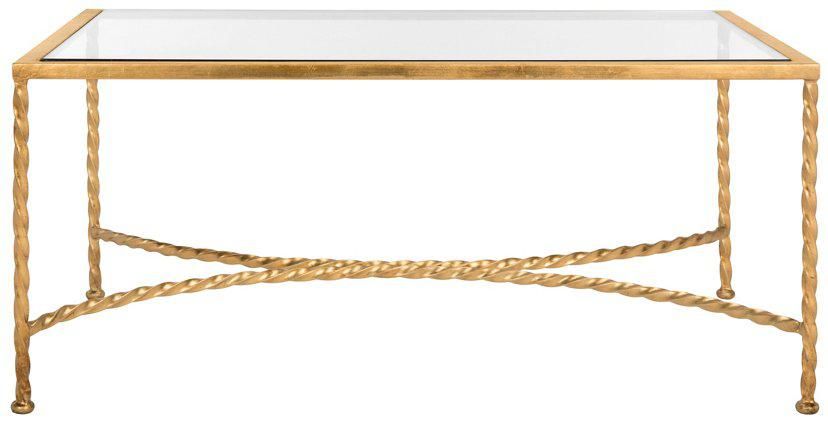 Cayla Coffee Table ($496)
This gold table will add a bit of understated detail to your living room.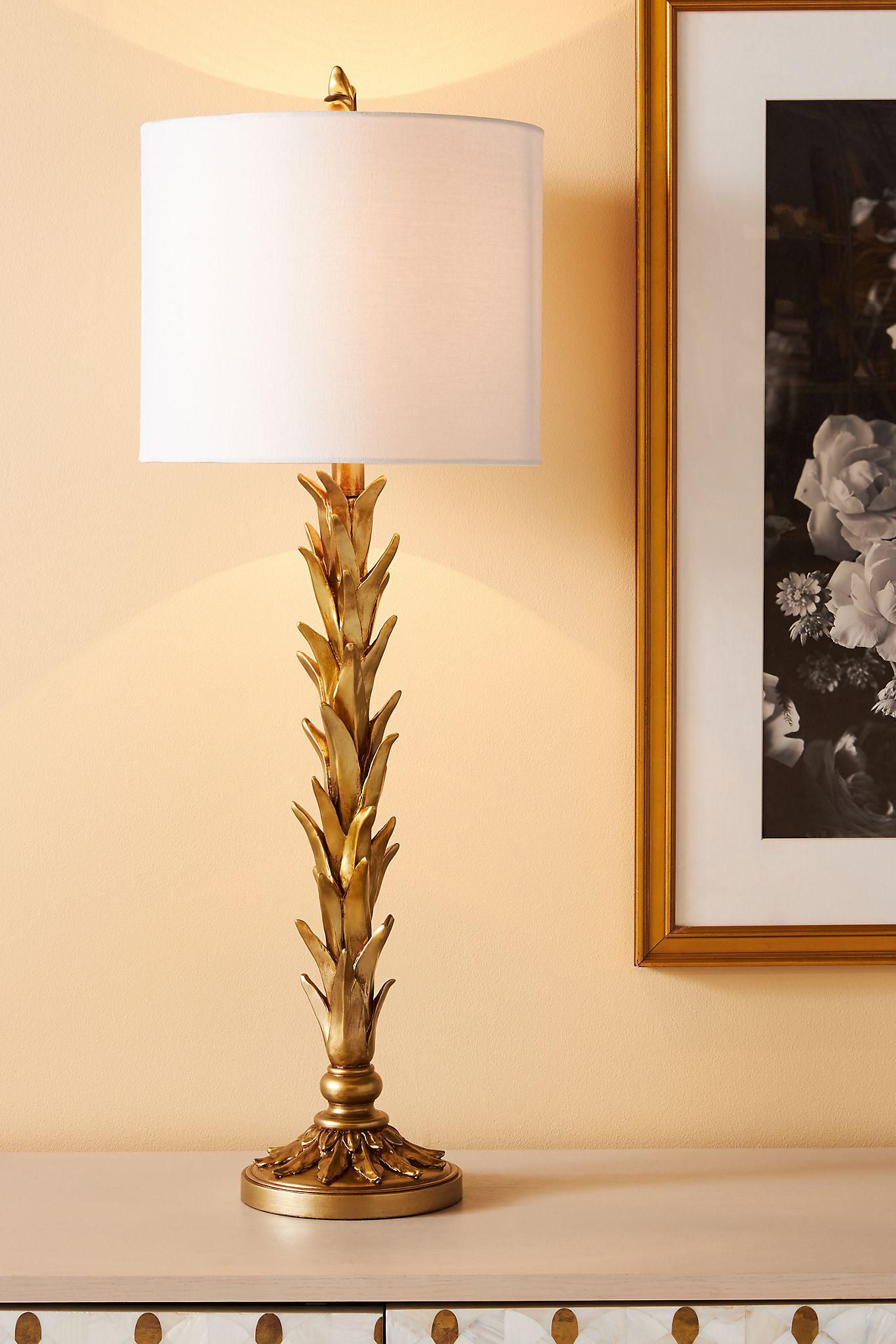 Verdure Table Lamp ($248)
A glamorous and delicate addition to your home, this table lamp will always *lighten* the mood.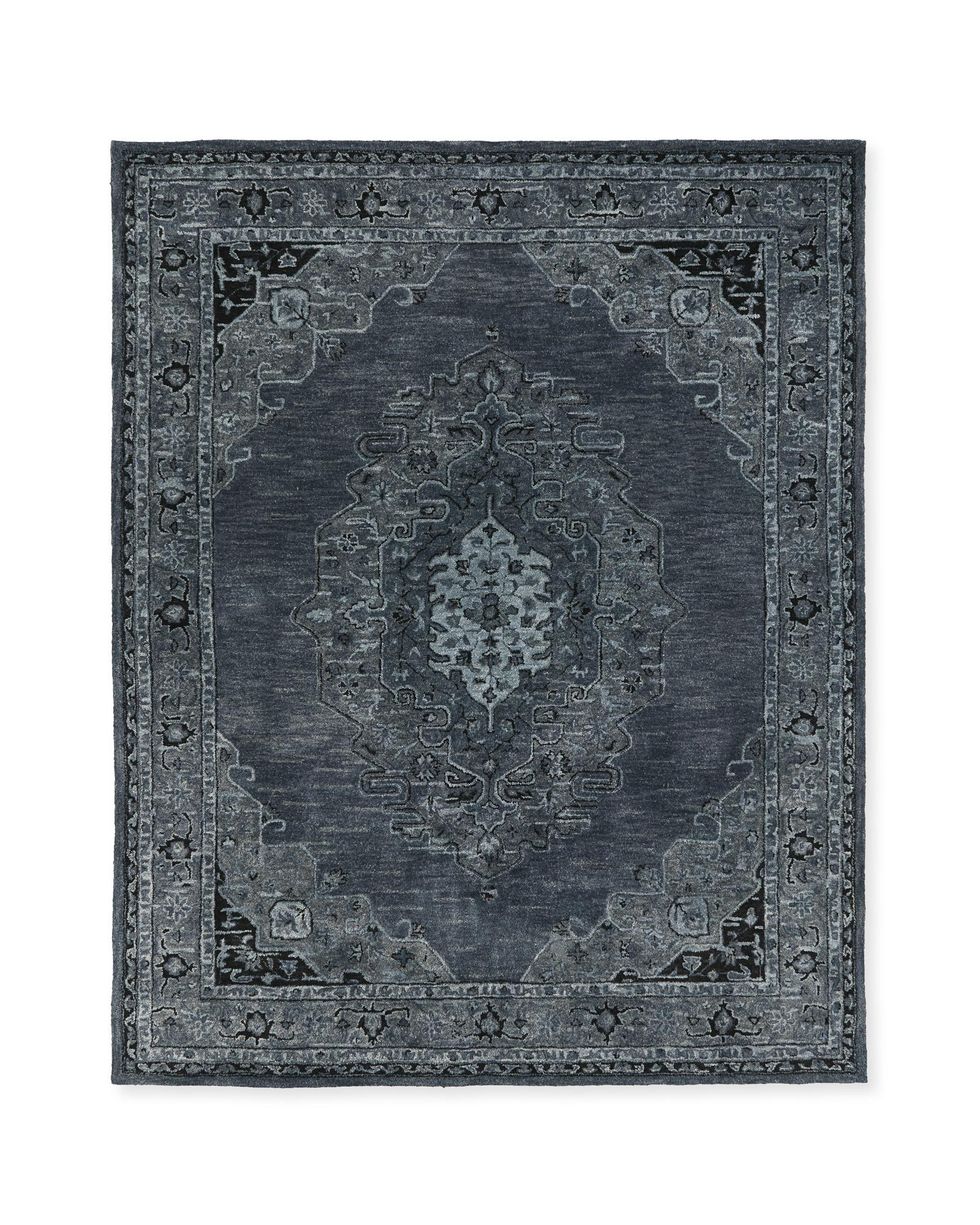 Gresham Rug ($698+)
This extra soft rug will bring texture and depth to any space.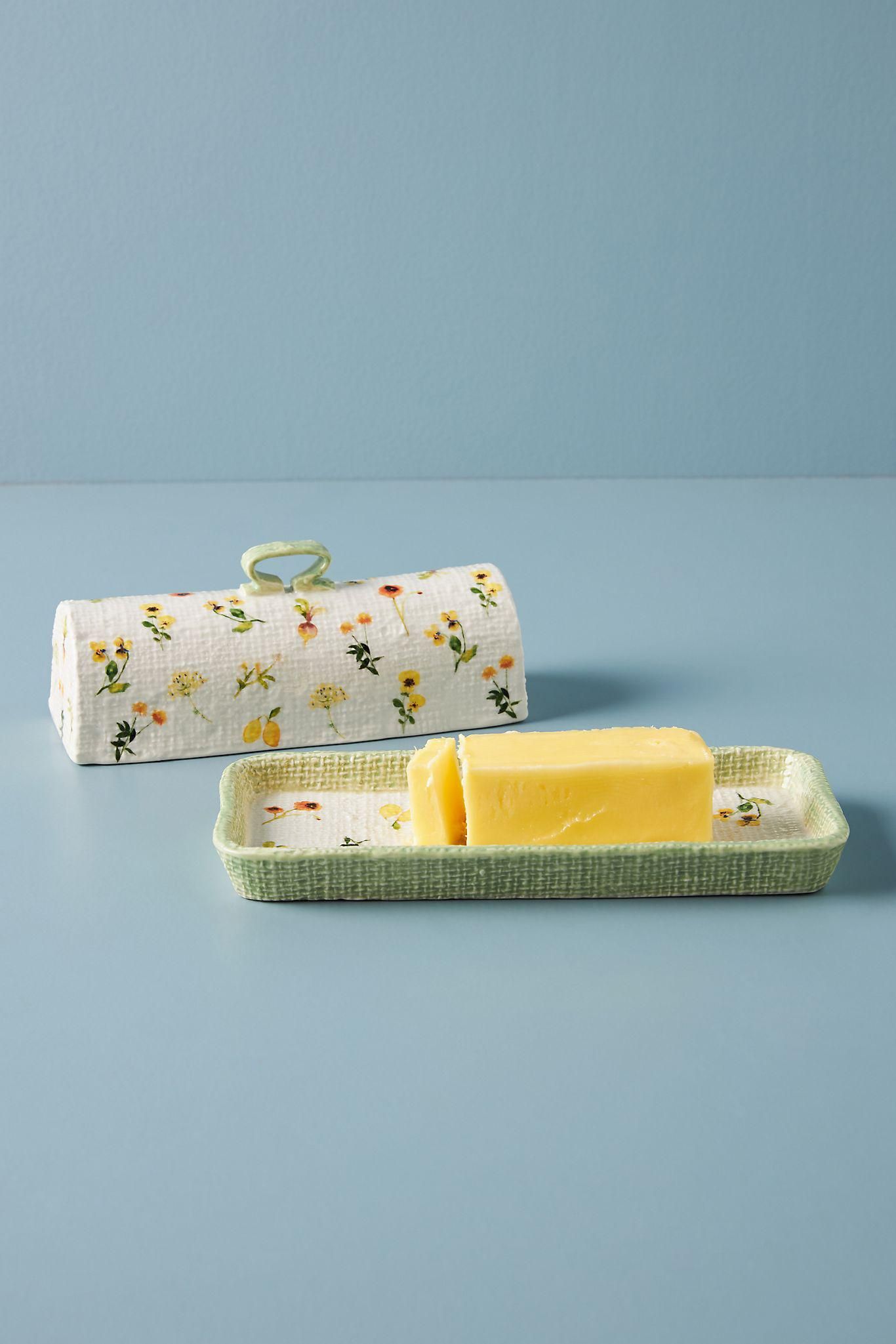 Appoline Butter Dish ($24)
This butter dish looks like it's straight from the English countryside and it's really making us crave crumpets.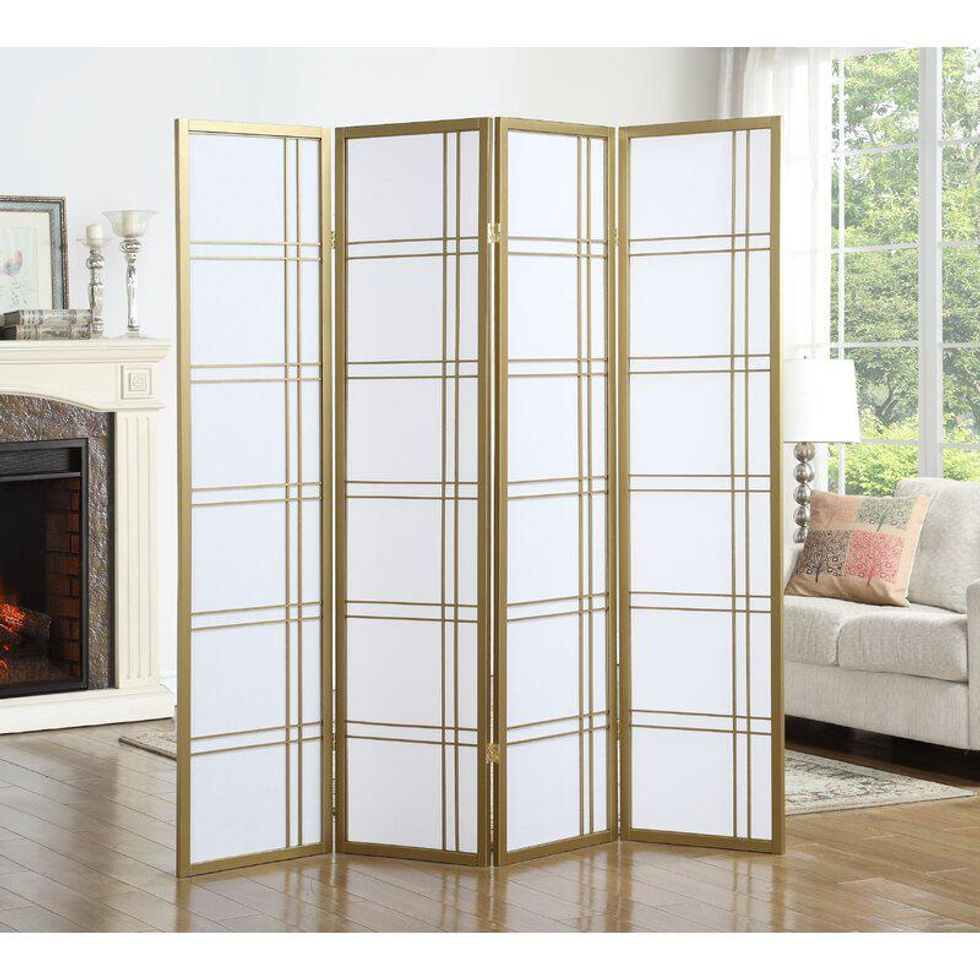 4 Panel Room Divider ($106)
Use this for privacy, to divide a room, or as an attractive addition to your space.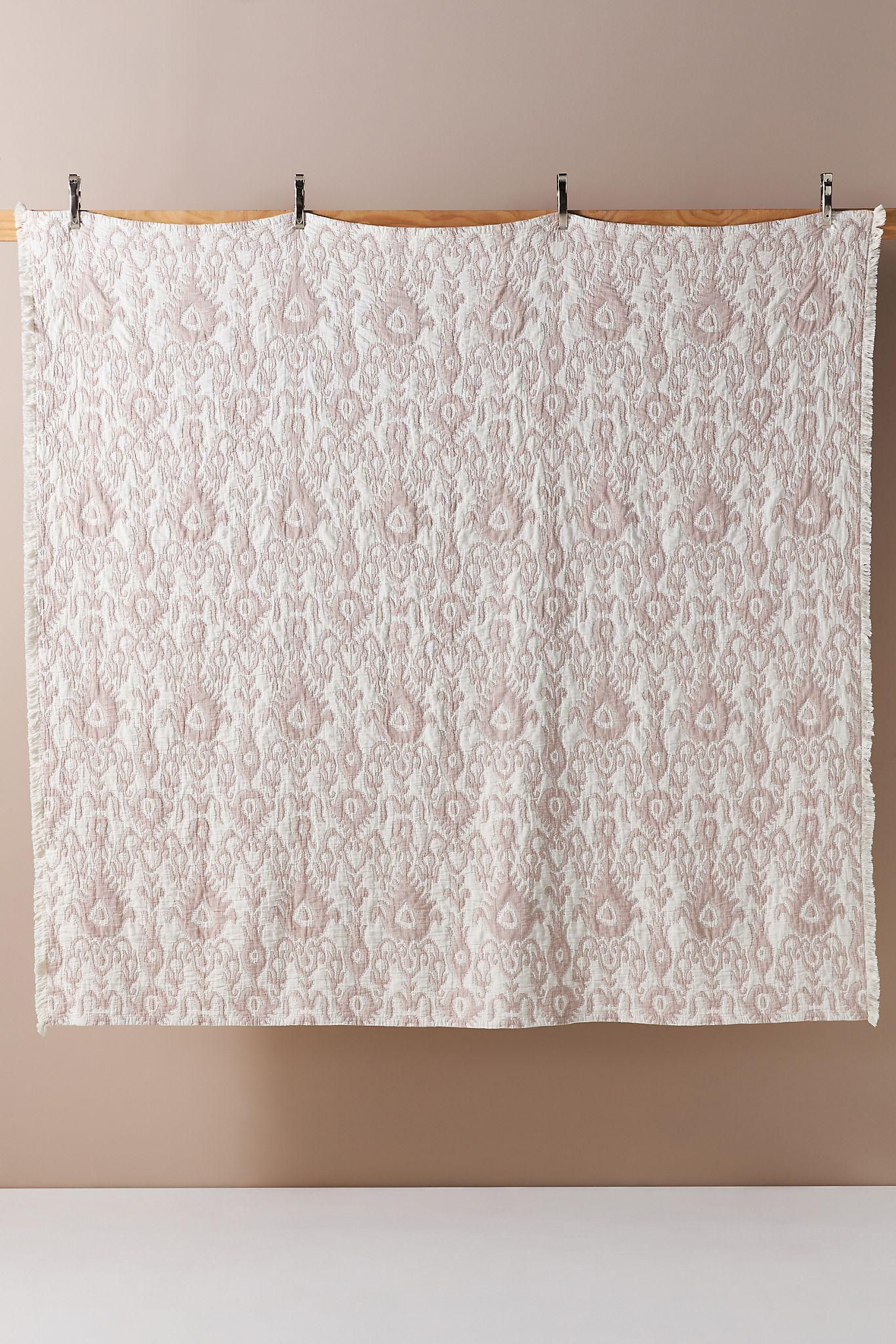 Jaslyn Woven Damask Bed Blanket ($218)
This woven blanket will bring a classic elegance into any room.
Do you love Bridgerton? Tell us your favorite style moments @BritandCo!
Brit + Co may at times use affiliate links to promote products sold by others, but always offers genuine editorial recommendations.
Related Articles Around the Web
window.REBELMOUSE_LOWEST_TASKS_QUEUE.push(function()
!function(f,b,e,v,n,t,s) if(f.fbq)return;n=f.fbq=function()n.callMethod? n.callMethod.apply(n,arguments):n.queue.push(arguments); if(!f._fbq)f._fbq=n;n.push=n;n.loaded=!0;n.version='2.0'; n.queue=[];t=b.createElement(e);t.async=!0; t.src=v;s=b.getElementsByTagName(e)[0]; s.parentNode.insertBefore(t,s)(window, document,'script', 'https://connect.facebook.net/en_US/fbevents.js'); fbq('init', '377612259624022'); fbq('track', 'PageView');
);
window.REBELMOUSE_LOWEST_TASKS_QUEUE.push(function()
window.REBELMOUSE_STDLIB.loadExternalScript("https://htlbid.com/v3/brit.co/htlbid.js", function()
);
);
window.REBELMOUSE_LOWEST_TASKS_QUEUE.push(function()
window.REBELMOUSE_STDLIB.loadExternalScript("https://s.skimresources.com/js/58005X1352817.skimlinks.js", function()
);
);
window.REBELMOUSE_LOWEST_TASKS_QUEUE.push(function()
window.REBELMOUSE_STDLIB.loadExternalScript("https://cdn.sendpulse.com/js/push/6eebe1b62360a111b4210c09860569b6_1.js", function()
);
);
window.REBELMOUSE_LOWEST_TASKS_QUEUE.push(function(){
var topbannerRendered=false; googletag.cmd.push(function () {
let topBanner=document.getElementById("top_ad_banner");
googletag.pubads().addEventListener('slotRenderEnded', function (evnt) {
let adElement = topBanner.querySelector('.htl-ad > div');
if (evnt.slot.getSlotElementId() === adElement.id && !evnt.isEmpty) {
topBanner.style.display="block" topBanner.style.height = adElement.parentElement.clientHeight + 'px'; // topBanner.nextElementSibling.style.marginTop = adElement.clientHeight + 'px'; if(!topbannerRendered) topbannerRendered= true; topBanner.classList.add('sticky-banner');
topBanner.classList.remove('non-sticky-banner');
setTimeout(function () topBanner.classList.remove('sticky-banner'); topBanner.classList.add('non-sticky-banner'); /* topBanner.classList.add('mobile-sticky-banner'); if(window.innerWidth<768) topBanner.firstChild.innerHTML=""; topBanner.style.height="0"; topBanner.firstChild.innerHTML=`
' ); item.classList.add("outbrain-processed"); if (item.querySelector(".outbrain_holder")) const ob = item.querySelector(".outbrain_holder"); ob.className = "OUTBRAIN"; ob.setAttribute("data-src", obPostUrl);
/* item.querySelector(".scroll-post").insertAdjacentHTML( "afterend", '
' );*/ OBR.extern.researchWidget();
);
);
});
window.REBELMOUSE_LOWEST_TASKS_QUEUE.push(function(){
let options = rootMargin: '0px 0px 400px 0px'
function handleIntersection(entries) entries.map((entry) => if (entry.isIntersecting) processTargetingValues(entry.target) //your call back here with the element that is intersected or in viewport observer.unobserve(entry.target); // if you want to run it only once unobserve it
);
function createElementChangeListener(selector, callback) // look for elements that are injected later in the page. const initializedNodes = new Set([]);
document.querySelectorAll(selector).forEach((node) => callback(node); initializedNodes.add(node); );
const mutationObserver = new MutationObserver(() => const nodes = document.querySelectorAll(selector); nodes.forEach((node) => if (!initializedNodes.has(node)) callback(node); initializedNodes.add(node);
); );
mutationObserver.observe(document.body, childList: true, subtree: true, );
const observer = new IntersectionObserver(handleIntersection,options); createElementChangeListener(".scroll-post .widget",function(item) //looks for item in the dom even if they are lazy laoded observer.observe(item); // observe item ) function processTargetingValues(widget) htlbid.cmd.push(function()
htlbid.setTargeting('path', widget.querySelector(".widget__headline-text").getAttribute('href'));
htlbid.setTargeting('post_id', widget.getAttribute('elid'));
var postData=widget.querySelector("#post-context-"+widget.getAttribute('elid')); postData=JSON.parse(postData.innerText); let section=postData.customDimensions[3]; let tagss=postData.customDimensions[11].split(',') console.log(tagss) htlbid.setTargeting('categories', [section]); htlbid.setTargeting('tag',tagss );
);
setTimeout(function()htlbid.forceRefresh('stickybanner') console.log("refresh stickybanner") ,500)
}); window.REBELMOUSE_LOWEST_TASKS_QUEUE.push(function() window.REBELMOUSE_STDLIB.loadFontFace('Soleil', '//partners.rebelmouse.com/brit/b6a7e4bd-9d8b-4af3-9cfc-ad6aa8eca691.woff2', selector: '', weight: '700', style: 'normal' ); ); window.REBELMOUSE_LOWEST_TASKS_QUEUE.push(function() window.REBELMOUSE_STDLIB.loadFontFace('Filson', 'https://partners.rebelmouse.com/brit/Mostardesign-FilsonSoftRegular.otf', selector: '', weight: '400', style: 'normal' ); ); window.REBELMOUSE_LOWEST_TASKS_QUEUE.push(function() window.REBELMOUSE_STDLIB.loadFontFace('Filson', 'https://partners.rebelmouse.com/brit/Mostardesign-FilsonProBold.otf', selector: '', weight: '700', style: 'normal' ); ); window.REBELMOUSE_LOWEST_TASKS_QUEUE.push(function() window.REBELMOUSE_STDLIB.loadFontFace('Run-Wild', 'https://partners.rebelmouse.com/brit/Run-Wild.otf', selector: '', weight: '400', style: 'normal' ); );